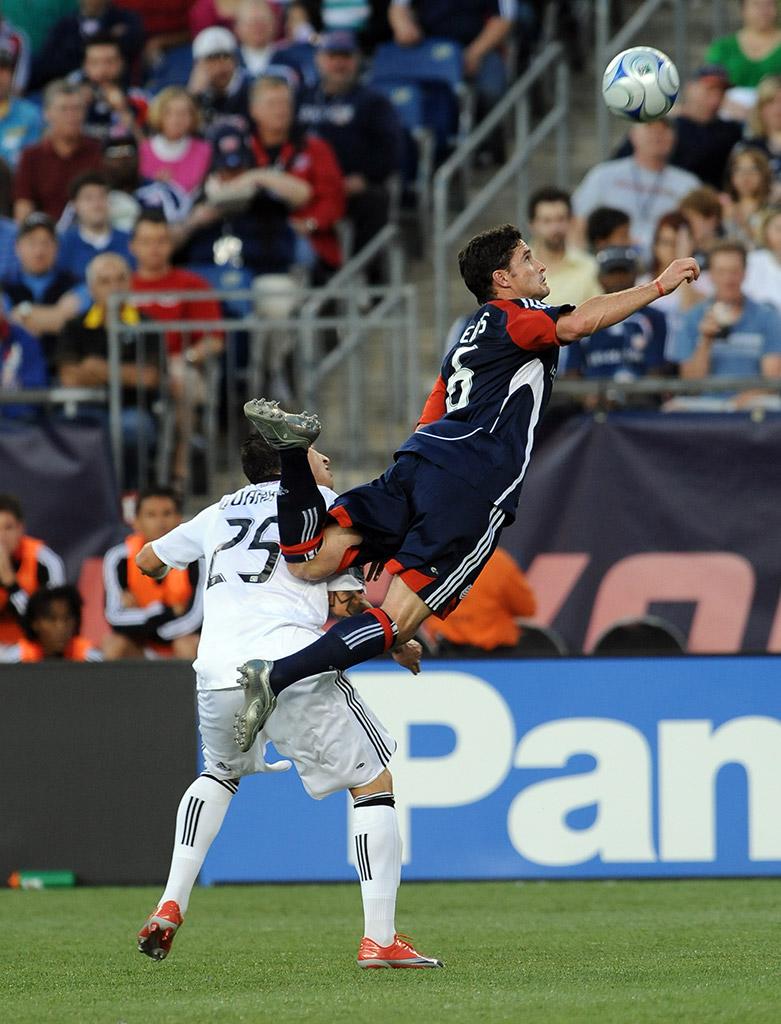 Bob Bradley has named his
23 man roster for the Gold Cup
- and although there are some notable absences (Dempsey, Donovan, Altidore) there is one shining newcomer to the squad.
Jay Heaps, US International Left Back.
After an 11 year career in the MLS, Jay is finally getting a look a the National Team. Some may question why a 32 year old is getting a look - well if anyone has seen him play this past season you can answer the question. The guy is playing better than I have ever seen - scoring 2 goals this season already - and I challenge anyone to give me an American left back in the league who is playing better (something I may have mentioned once or twice in my podcast).
Let me be clear, I am not saying Jay is the best the US has to offer. As a fan of the USMNT, I understand that this Gold Cup roster was picked to give the majority of the European based players a rest, but it was also to give Bob Bradley a look at some of the talent here in America. The fact that Jay was picked is Bob's way of giving Jay a tip of the cap for the effort he has put in over 11 years, and for the season he is currently having. Even if Jay does not make an appearance in Foxboro as the US take on Haiti on July 11th, having been picked to even wear the shirt is in itself recognition of an outstanding soccer player.
Now lets get Larentowicz a cap....